HOW TO GENERATE MORE CYCLING DATA
Cycling data does not get generated all by itself. Why going digital with something – the bicycle – that works just fine as it is? Urban cyclists are more likely to record their journeys when the app also enhances their cycling experience – by added value, fun and rewards, or taking part in the city's urban developement.
TRY BIKE CITIZENS ANALYTICS TODAY
Traffic planners and urban planning experts all over Europe have recently tried the Bike Citizens Analytics demo version.
Join these pioneers and request a free demo version!
THE FEATURES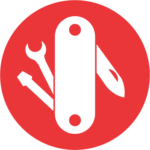 The features of Bike Citizens Analytics were designed with the aim to focus on the bicycle traffic and its framework conditions, meaning it takes into account the whole traffic infrastructure and its impact on the bicycle traffic. For more information, have a look at the features list and the description of the features.